International SOS embarked on the digital transformation of its finance operations by automating its procure-to-pay and accounts receivable processes. By implementing Esker's Procure-to-Pay suite and Esker's Accounts Receivable solution (Invoice Delivery, Collections Management and Cash Application solutions), the company has gained full visibility and clarity over payables and receivables
Collaborating closely with technology partner Esker Asia, the company moved from 85% paper-based invoices to handling 95% electronic invoices today. With Esker's solution, all invoices, emails, client queries, and dispute cases are accessible through one centralised platform with 100% visibility, making it easier to collaborate with employees, customers, and suppliers.
With an automated system, International SOS can track the performance of outputs and inputs, allowing the company to formulate different collection strategies – deciding which clients need more touch and handholding.
However, while the collection is a significant part of the cash conversion cycle, it is just one side of the coin – cash allocation is another. For this, International SOS again tapped Esker to provide its Cash Application solution to automate this task.
A massive challenge with allocation today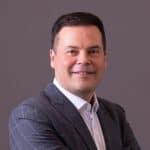 Ross Mackay
According to Ross Mackay, group head of global shared services and finance optimisation at International SOS, the company had been very manual in cash allocation from a client receipt perspective.
He noted that cash application itself is a massive challenge for many organisations for two reasons: heavy reliance on the information that comes in their bank statement; and what the clients do in terms of sending remittance advice.
"These days, most companies are getting most receipts electronically, but the information on the bank statement gives you little or no indication where the money came from. To confound this challenge, how many clients bother to send a piece of remittance advice?"
Mackay said that in a well-managed cash allocation process, the people behind the cash application work hand in hand with the collectors to align cash receipts with their corresponding invoices.
"The collector, who is in contact with the client, knows which invoices are going to be paid and which ones are not. But when specific money is received, the person that handles the cash application has no idea where it comes from because the information in the bank statement does not tie back to any of your clients. They must check whether this specific amount is expected and which invoices to relate it to. So, there is a need for close collaboration between these two teams."

Ross Mackay
One unified platform for collaboration, visibility and efficiency
By deploying Esker's Collections Management and Cash Application solutions, International SOS has eliminated multiple process challenges, including lack of collaboration, visibility and efficiency. And, as a result, they are now able to take quick decision-making actions to allocate cash collected promptly.
International SOS worked with various stakeholders – banks, clients, and its collection and cash application teams. Esker ensures that the company has a technology solution that can massively streamline the process.
"What's good about Esker's solution is that it learns what you do. You can teach it that the next time a transaction with this specific reference number comes in, it relates to a specific client. So, the next time a transaction with the same reference number comes in, we don't have to scramble around trying to work out who the client is," said MacKay.
He added: "Being able to streamline the process is critical. You want to allocate cash as quickly as possible. And you certainly don't want to upset clients and ask them for money they've already paid. Then, you would have credibility issues. You would also have cheeky clients who might say 'their AR department is in a mess. I'll wait until they figure out I haven't paid."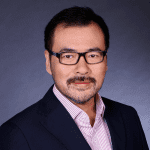 Albert Leong
Albert Leong, managing director of Esker Asia, pointed out that their solution is built to seamlessly integrate into a company's business processes.
"It's the end-users in front of the screen, and we are learning from the end-user. Different customers have different behaviours, so we learn the customer's behaviour. When it comes to paying the invoices, are they paying the smaller amount first? Some customers may pay the big invoices first. Some may always pay in percentages. So, there's this pattern," Leong said.
Traditionally, this information is domain knowledge of the company's AR person who has established a long-term relationship with the customers. Today, technology can help provide information correctly and promptly for companies.
Looking for the right partnership
For a finance automation project to successfully take off the ground, MacKay stresses the importance of finding a technology partner who listens and answers your questions.
"The relationship for us with the vendor is very important for us. An automation project is not binary and it can look and feel chaotic at times. It's one question after another, and you are working on multiple systems. It's really like building a jigsaw puzzle at speed."
"So, having that partnership is critical; you need to work with suppliers that aren't there to sell you licenses. You want to work with someone who sees you and the project as a partnership. You need to bounce ideas off each other as we have all got different experiences from our past industries or past roles."
Leong echoed the essential role that collaboration plays in a successful automation project.
"Esker's culture is very different. Even though we have developed a very powerful software, we don't look at it as a hammer and see everything as a nail," he said.
Agile methodology & 80/20 rule
Esker uses the agile methodology to implement solutions that allow customers, business partners and key stakeholders to achieve maximum value throughout every phase of solution delivery in the shortest amount of time.
Leong added that they always sit down and understand their customer's business challenges. "We do our best to understand their existing backend system, what type of customers they deal with daily and most importantly, helping them to solve their top challenges and then, we tailor-make the implementation plan that best fits the 80-20 rule."
-Written by, Gigi Onag