In an autonomous finance function, processes and activities are partly governed and majority operated by self-learning software agents that optimise front-, middle- and back-office operations.
According to Shannon Cole, senior director analyst, research in the Gartner Finance practice, opines that many CFOs are ill-equipped to identify and address the rapidly evolving digital skills needed in finance.
She added that expertise in traditional finance topics, while valuable, does not prepare leaders to train staff to execute capabilities, such as deploying bots, machine learning, and AI algorithms.
Gartner says CFOs have ambitious plans to reach a state of autonomous finance within the next three to six years that will require a significant reshaping of finance team structures to achieve.
Charlie Cheah, Asia managing director for Esker, believes that companies need to look at AI-driven automation solutions as one of the key enablers for positive-sum growth to address the challenges facing businesses today.
However, he is quick to point out that technology is only one piece of the equation, as the ecosystem needs to be conducive for growth as well. This includes the economic landscape, the workplace, the community, the culture of the organisation, and more recently, local regulations which have in recent times become more challenging for business leaders to navigate in.
Cheah asserts that misconceptions have arisen as regards the impact of automation (bots as an example) on the finance process. He suggests that rather than seeing bots as a threat to their careers, finance professionals may want to look at automation tools as enabling employees to be better at their jobs.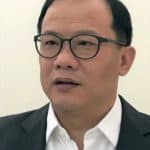 While he acknowledged that certain functions, for example, rule-based processing, as well as those that are easily repeatable tasks such as manual data entry, and scanning of documents, may disappear. Still, he believes that AI is a very positive catalyst for helping new roles to emerge, and existing ones to evolve.
"AI allows employees to work smarter, not harder."Charlie Cheah
The impact of lack of transparency
Cheah laments that despite all the experiences of businesses during the pandemic, there is still a lack of transparency and visibility throughout the customer experience.
"Expedient information should be available at their (customers) disposal in real-time. Be able to do more self-service. For suppliers, recent events like COVID, economic uncertainty, and more recently the global shortage in chips, these clearly underscore how important solidarity and relationship building is with the supplier," he opined.
The value proposition of AI-driven automation for finance
Cheah believes that AI-driven automation solutions have already been proven to enhance employee productivity, as well as cost savings. "What is often overlooked (in keeping a business competitive) is how effective AI can be in keeping the business competitive," he opined.
"You are able to unlock more value across enterprise by removing manual inefficiency such as doing data entry. Instead of shuffling papers, why not go digital," he asserts.
With organisations struggling to retain top talent, he suggests leveraging technology to create more fulfilling, more value-added and strategic work for employees.
"You'll be able to improve business opportunity by strengthening the relationship with your suppliers as well as with your customers," he posited.
He commented that following COVID, companies have become more agile and resilient, leveraging technologies like AI. "Staying competitive in today's business climate is hard enough. Trying to do so while losing talent or facing a talent deficit, that just makes the situation ten times more difficult or virtually impossible," he commented.
Last thoughts on AI
Cheah believes that the adoption of AI technologies is helping organisations around the world, including in Asia, simplify their business process, be more resilient, as well as increase customer retention and boost employee engagement. "It can also result in a better supplier network which will ultimately help generate the best return on investment," he added.
Gartner senior director analyst, Mark D. McDonald, observes a profound shift in how finance teams work based on the accelerating use of AI to help them handle the increased complexity of their daily activities and become more productive.
"Just like any disruptive technology throughout history, AI will inevitably displace and replace some roles and skills, but new roles, skills, and opportunities will also emerge," he predicted.
"Leading finance teams will learn to position AI-driven tools and solutions as co-workers that help them do their jobs better."Mark McDonald
Echoing Cheah's earlier suggestion that finance professionals see AI not as a threat but as a supporting technology, McDonald says the use of AI as a co-worker instead of a replacement also ensures that finance leaders avoid delegating responsibility to machines that should be owned by a person.
Click on the links below for additional information on:
Click on PodChat player to hear Cheah elaborate on how CFOs and finance leaders can, together with their finance teams, chart their path to finance automation.
Gartner says Autonomous Finance is central to the future of the finance function. What are some of the challenges for retaining employees, suppliers, and customers?
Can you elaborate more on how AI-driven technology impact the daily work of the employees?
How do you see customers & suppliers benefiting from AI-driven solutions?
What is positive sum growth and how does it impact an organisation's [HMAM6] ecosystem?
To sum up, how can companies ensure competitiveness against technologies offered to their employees, suppliers, and customers?
Before we conclude our podchat, any recommendations for our listeners on how they can perhaps apply positive-sum group to their operations?
Written by Allan Tan, Group Editor In Chief at Cxociety Pte Limited